Full-Time

Core Software Engineer
NOTE: This job listing has expired and may no longer be relevant!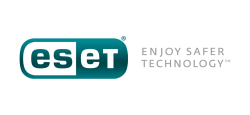 Job Description
What does working as Core Software Engineer entail?
Core Software Engineer is responsible for the creation and optimization technologies related to detection of threats. His main responsibilities include the antivirus engine and programming tools to automate data processing. Due to the large amount of data is very important to create and implement efficient algorithms for processing them. To provide users with the maximum degree of protection, it is necessary to continually develop the system in order to fit the changing threats.
The key issue is the safety and reliability of the code, as the product is used by millions of users worldwide.
Where does Core Software Engineer work?
Core Software Engineer works in a team of several people in the Core Development department dealing with the development and maintenance of key technologies. Works closely with the VirusLab programmers so he is always up to date with the latest threats and is able to adapt the system to individual requirements.
Skills & Requirements
The technologies used
Microsoft Visual C++, Python, Git, IDA Pro, OllyDbg, WinDbg, JIRA, Confluence.
The advantages
Creating something really helpful for computer users. Working on interesting topics that are dealt by only a small group of people worldwide.
Are you cut out for the job?
We need good C++ programmers. You do not need to have any degree, to work with us, but we want you to praise your projects related to programming. Additional advantages are knowledge of x86 assembly, as well as knowledge of how to disassemble, decompile, reverse engineer and general. We work in international teams, so we require good knowledge of English.
About ESET
ESET® is a global provider of security for information technology. Every day we help over 100 million users to enjoy safer technology – on computers, smartphones and beyond.
For over 25 years we pioneered Antivirus protection with our award-winning ESET NOD32® technology.
ESET NOD32® Antivirus, ESET Smart Security®, ESET Cyber Security (solution for Mac), ESET Mobile Security and IT Security for Business are trusted by millions of global users and are among the most recommended security solutions in the world.
ESET NOD32 technology holds the record number of the prestigious Virus Bulletin "VB100" Awards. In addition, ESET NOD32 technology holds the longest consecutive string of the VB100 awards of any AV vendor.
The company has global headquarters in Bratislava, Slovakia with regional distribution centers in San Diego, Argentina,and Singapore; with offices in Germany, Czech Republic and Brazil. ESET runs malware research centers in Bratislava, San Diego, Buenos Aires,
Singapore, Prague, Košice, Krakow, Montreal, Moscow. ESET works with an extensive partner network for more than 180 countries.
How to Apply
Download the
task
 on Core Software Engineer and submit your solution along with your CV to
coresofteng@eset.pl
. Check if you have the appropriate qualifications, which are reviewed by our task.
56637 total views, 1 today
Apply for this Job
One Response to "Core Software Engineer"